About us
We sustain our work in the strengths that allow us to achieve excellent results based on: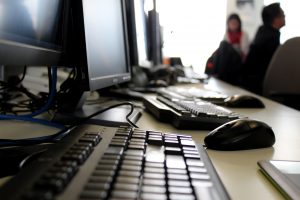 • Teamwork
• A policy of high level of training and updating.
• Multidisciplinary work teams.
• Recognized experience and quality of results.
We count among our specialists with professionals of valuable experience who have managed areas of Technology
And have led major projects in infrastructure.
We understand that correctly implemented infrastructure services generate a positive leverage effect on all businesses, which must be provided on a regular and solid basis over time, maintaining its competitiveness and performance.
Over the years, our vision of development has grown with our customers. We have characterized ourselves to meet the standards of realization of all our clients; Supporting their strategies, sharing their goals and enjoying their achievements.
Producir Integral from Producir Integral SA on Vimeo.
Our Objectives
Provide the best service to our customers with the highest reliability and professionalism in the market.
Adapt to the needs of each client covering their expectations.
Have staff certified by different manufacturers according to each solution offered.